How to Jump Start a Car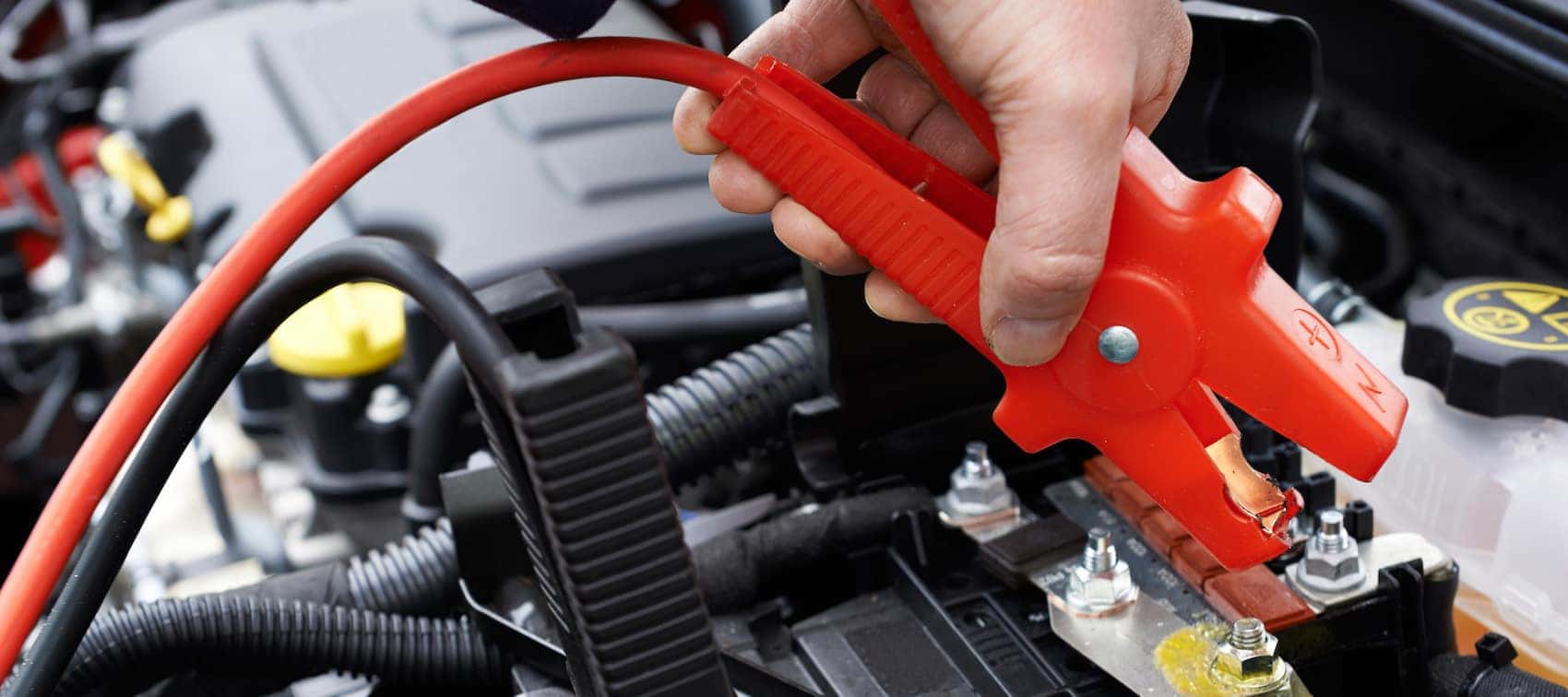 Can't quite get your engine to turn over? Without a jump, you may be stuck. A low or near-dead battery may be preventing that crucial set of sparks to get moving again on your Springfield drive. Although it may seem difficult to learn how to jump start a car on your own, our highly trained service center technicians at Kiefer Kia have all the information you need to get back on the road quickly and safely. Read on for more service tips and tricks to keep you on the road without worry!
The Proper Way to Jump Start a Car
If you have a jump start car service like AAA, that's obviously a sure-bet to getting the help you need if your engine isn't responding. If you don't feel like waiting around or you'd simply prefer to jump start car battery issues yourself, you'll need a set of jumper cables and another vehicle that can run. Read the steps below carefully, and proceed with caution before you drive away for your journey in Cottage Grove:
Park the two cars facing each other, with some room in between to be able to move through the gap, as long as the cables can reach between the two batteries. Make sure that each vehicle is turned off, and that the parking brakes are engaged.
Open both hoods and find the batteries. You may need to remove a plastic cover to expose the terminals on the battery.
Identify the positive terminal on your battery, marked with a plus (+) sign, and the negative terminal, marked with a minus (-) sign. Make sure they're clean and free of any corrosion.
Connect the red clamp to the positive post on the dead battery.
After uncoiling the battery cable, attach the other red clamp to the positive terminal of the battery with the charge.
Connect the black clamp to the negative post on the good battery.
Then connect the other black clamp to an unpainted metal surface on your car's frame.
If everything is connected securely, start the engine of the vehicle with the good battery first, then the one with the dead battery.
Once you've successfully jump started your vehicle, keeping your vehicle running for at least 15 minutes will ensure your battery recharges enough for the next time you start up. It is possible your alternator or your battery simply won't take a charge, so it's important to schedule a service to diagnose any issue, and order new, genuine OEM parts to keep you vehicle in top shape.
Battery Tips and Tricks
If your car won't jump start, it could more than another vehicle to turn over. A number of electrical systems could be the issue. Take a look at these troubleshooting tips below:
A clicking sound when you attempt to start the car could mean your starter is malfunctioning.
If you're engine won't start, but the electrical systems turn on just fine, there could be any number of issues with the ignition switch, battery, starter, or a fuse could be the problem. Consult your technical professionals to diagnose the potential problem and stay informed more parts tips and tricks to stay abreast of any potential problems.
Service with Kiefer Kia
With a close look and an attentive eye, the proper way to jump start your car can be no problem. Our Eugene highly trained technicians and our whole team of experts are ready at a moment's notice to help you with whatever your vehicle needs are around Roseburg. Within no time you'll be able to explore all the most scenic drives and greatest destinations with our Eugene guide! And of course, we're always here to help you compare Kia SUVs or compare the Kia Optima vs. Honda Accord.