What Happens If You Don't Change Your Oil?
Springfield and Cottage Grove drivers understand that you need to get an oil change in order for your new or used Kia to run at its best, but what happens if you don't your oil changed? Well, if you put off getting a Kia oil change, the oil will not be able to absorb the heat from your engine, pistons, and other components of the engine block which can result in serious issues for your vehicle later on. Learn more about why Kia oil changes are so important from the experts at Kiefer Kia today!
What Does The Oil Do?
The primary function of your vehicle's oil is to serve as a lubricant for your engine. But it has many other important functions as well, as it absorbs heat from the engine components to avoid overheating. If you fail to get a regular oil change, your vehicle's pistons can weld themselves to the cylinders, and dirt and debris can continue to build up and inhibit the engine.
How Often Should I Change My Vehicle's Oil?
When you're trying to determine how often you should change your oil, a good rule of thumb to follow is to have it changed every 3,000 miles. However, with newer automobiles, drivers can go 7,500 to 10,000 miles between oil change services. This can also vary depending on driver habits, how often and how far the car is regularly driven, and the climate where you're driving, among other things. That's why you should also check your owner's manual to find out directly from the OEM how often you should change your oil.
How Do I Change the Oil Myself?
Once you have the right kind of oil for your car (check your manual for this information), follow the steps below:
Jack your car up with jack stands or steel ramps.
Locate the oil drain plug on the bottom of your oil pan underneath your engine. Place an oil basin directly underneath the plug, then unscrew the plug and allow the old oil to drain out completely – this may take up to 15 minutes. When you're sure all the oil has drained, you can replace the plug.
Locate your oil filter, and remove it with an oil filter wrench. Expect a bit of extra oil to drain out when you remove the filter and make sure you keep the basin underneath to catch it.
Grab your new filter, being sure to rub a bit of oil around the rubber seal – this ensures your filter is watertight and is an essential step.
Set the new filter in place, then tighten it by hand.
Now that your old oil is completely drained and a new filter is in place, you can remove your oil cap. Pour in the specified amount of new oil, which you can find in your owner's manual if you're unsure. Finally, replace the oil cap.
Before you call it a job well done, you should check your oil level by pulling out the dipstick. If you're still low, you may add another ounce and check the level again. Once you get a proper oil level reading, you're good to go!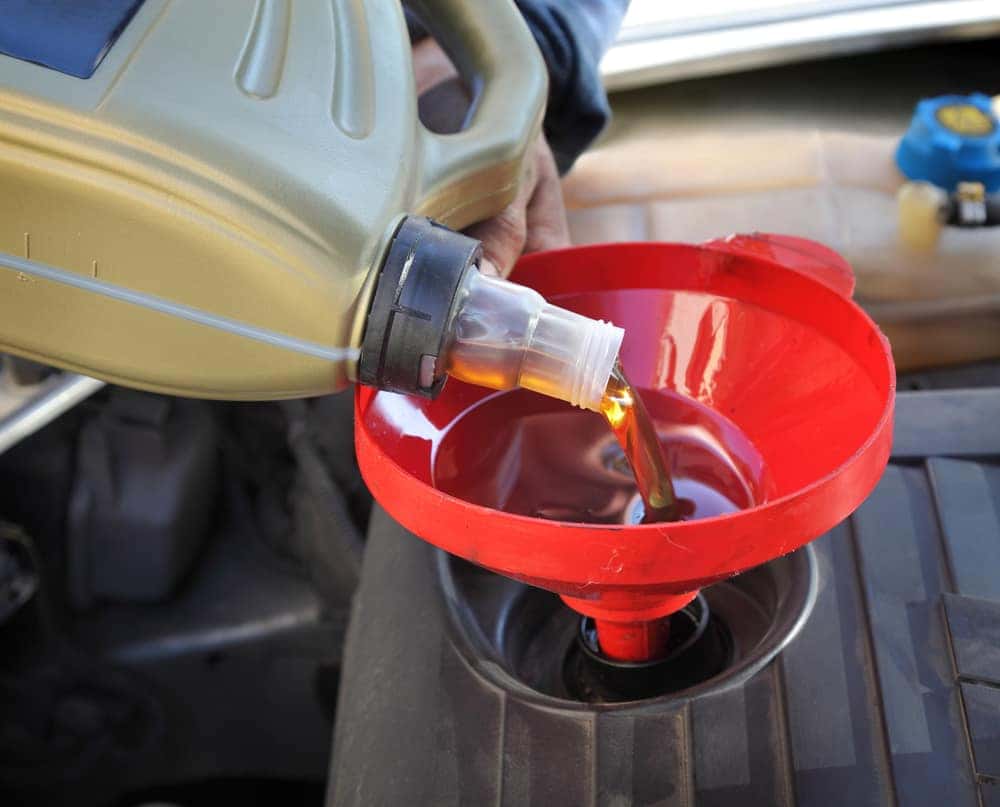 Turn to Kiefer Kia for Oil Change Service and More
Now that you know what happens if you don't change your oil and how essential it is to keep your vehicle in great condition, you can always rely on our service team to get the job done right and get you back on Roseburg and Albany roads. Check out more service features like how much an oil change costs or how to check your oil. Or, get answers to frequently asked questions such as, what is tire rotation? Also, be sure to check out our service specials to save on your next Kia oil change and be sure to contact us to schedule a service appointment today!
Want to learn more? Compare the Kia Optima vs. Honda Accord or Kia Sportage vs. Sorento with our experts today.